7th Generation Intel ® Core™ i7 Processors
T
he perfect combination of MSI gaming laptops and 7th Generation Intel ® Core™ i7 Processors shall bring you up to 10% performance enhancement of smoother VR experience.
The 7th generation Intel Core H series processor utilizes a power-efficient microarchitecture, advanced process technology and silicon optimizations to deliver faster performance than processors of the previous generation. CPU core performance of Core i7-7700HQ is 8% faster than i7-6700HQ under average usage. CPU multimedia performance is enhanced, making it 10% faster than i7-6700HQ. 4K video decoding/transcoding is also improved 15%.
The new media engine of the 7th generation Intel Core H series processor also delivers power-efficient VP9 and HEVC 10-bit hardware acceleration. 4K video playback with HDR visual quality is therefore significantly improved versus previous generation processors.

* This feature may vary by SKU and country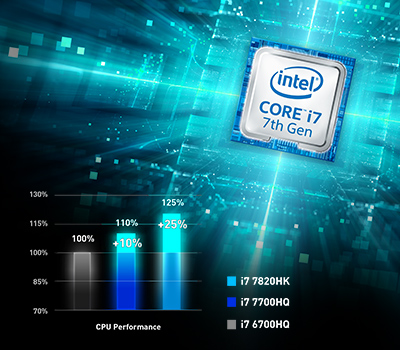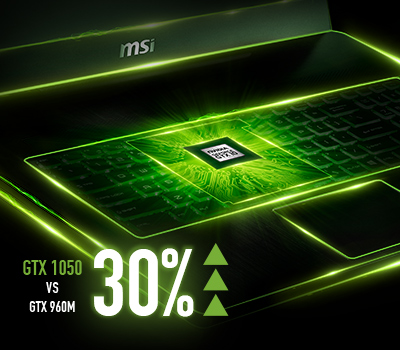 NVIDIA'S LATEST GEFORCE® GTX 1050 IS HERE TO AMAZE YOU
High performance is no longer desktop GPU's privilege. GeForce® GTX 1050 graphics solution providing more than 30% performance increase compared with the previous GeForce® GTX 960M graphics. With the innovative Cooler Boost cooling design and MSI's special features catered for user, the graphics cards shall be able to release their maximum performance. Keep up with today's most demanding entertainment and productivity needs for work and play.
Cooler Boost 4 – Enhanced Cooling Design for Higher Power Gaming
Heat is the most original element on earth. It's pure physics that more energy will generate more heat. Cooling is therefore a knotty task to tackle with. MSI exclusive Cooler Boost 4 technology creates dual thermal modules internally by allocating dedicated heat pipes for GPU and CPU. One click on the fan boost button, a total of 6 heat pipes and dual fans actively and effectively push heat out of the system, making the cooling design the highest level of its kind.
*The fan boost button is available only on certain models"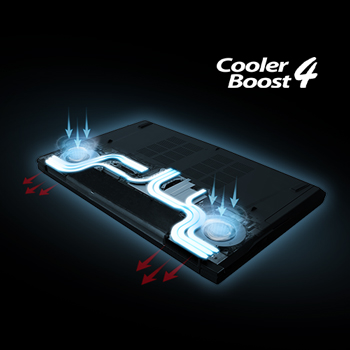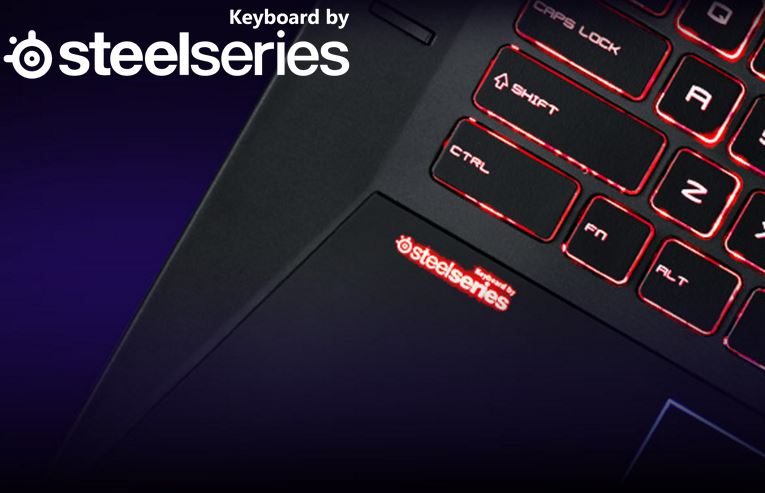 The Real Deal: A Keyboard All Gamers Desire For
Every hardware detail of this keyboard is calculated and especially designed for professional gamers' needs. The keyboard has ergonomically-designed keys with 1.9mm of key travel for better responsive and tactile feedback, optimum WASD zone and support of anti-ghosting capability for up to 45 keys. Mechanical-level Shielding solution makes the gaming notebook keyboard the most solid ever. All these gaming features are all designed for gamers to gain full command over gaming missions.
Killer DoubleShot Pro – Protecting Your Ping

Stop losing games to lag with Killer DoubleShot Pro. Protect and prioritize networking traffic while preventing lag spikes so you can game without fear and play at your best. Select programs you want your network to prioritize to ensure maximum bandwidth and track your speeds with the easy-to-use Killer Networking Manager. Killer DoubleShot Pro consists of one Killer E2500 Gigabit Ethernet controller and one Killer Wireless-AC 1535 chipset and improves average latency by 3.5 times compared with those utilizing 802.11ac.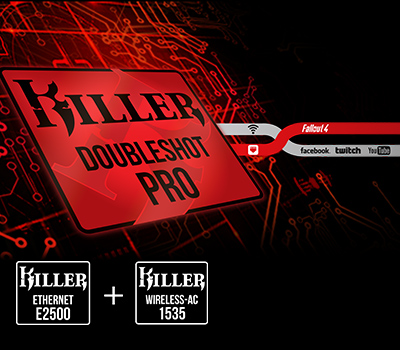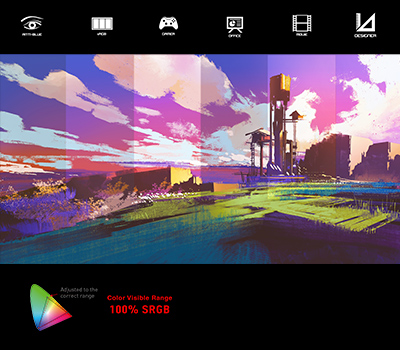 True Color Technology
MSI has partnered with Portrait Displays, Inc. in developing a level of accuracy for display technology that sets a new standard, the MSI True Color Technology. MSI True Color Technology guarantees that each panel in a MSI notebook comes with the finest precision in color. After examination and an extensive factory calibration process by MSI True Color Technology, the panel quality will be more accurate, close to 100% sRGB. Hence, each color is delivered with the highest standard precision in detail, guaranteeing excellent color fidelity for many application uses.
Ultra-fast, Smaller and More Convenient USB Type-C Interface
The new SuperSpeed+ transfer mode supports transferring data up to 10Gbps, around 20X faster than the previous USB 2.0 standard. The USB Type -C port is smaller than the old Type-A port and reversible design makes it more convenient than before.The USB3.1 is backwards compatible with USB3.0 and USB 2.0.