WRITE A REVIEW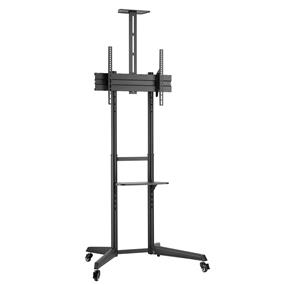 Item Code: TVBRK00002 Part Number: T1040T
Brateck Versatile & Compact Steel TV Cart (Black)
Screen size 37"-70"
VESA 600x400mm
Weight Capacity 50kg
---
Review Rules
Please leave a review based on your experience with the product and how well it performs.
Please use words appropriate for all ages.
If the guidelines are not followed, your review may not be accepted.
* All reviews are screened for appropriate content and may take 3-4 business days before being displayed on our site.