WRITE A REVIEW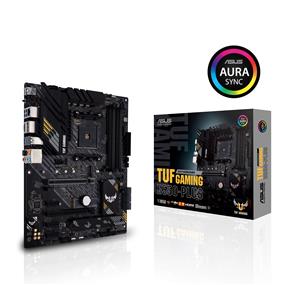 Item Code: MBASU00309 Part Number: TUF GAMING B550-PLUS
ASUS TUF GAMING B550-PLUS AMD B550 (Ryzen AM4) ATX gaming motherboard with PCIe 4.0, dual M.2, 10 DrMOS power stages, 2.5 Gb Ethernet, HDMI, DisplayPort, SATA 6 Gbps, USB 3.2 Gen 2 Type-A and Type-C, and Aura Sync RGB lighting support
---
Review Rules
Please limit your review to your actual experience or knowledge of the product.
Please note in your review that you are entering the Lucky draw contest.
Please use appropriate language that is suitable for all ages. Reviews that contain offensive, abusive or prejudicial language, or that attempt to solicit responses from others or contain content about competitors or pricing references will not be accepted.
* All reviews are screened for appropriate content and may take 3-4 business days before being displayed on our site.